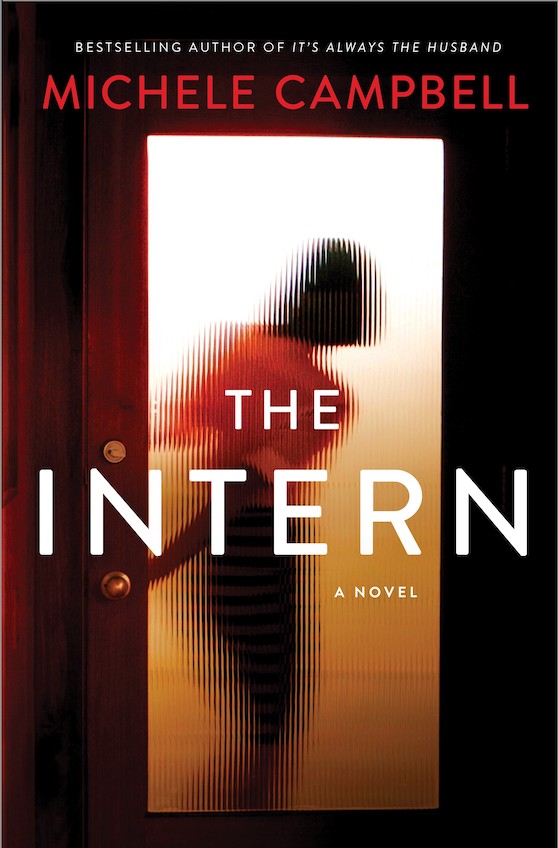 THE INTERN
By Michele Campbell
Published by St. Martin's Press
Coming October 3, 2023!
Click here to read the first chapter
A young Harvard law student falls under the spell of a charismatic judge in this timely and thrilling novel about class, ambition, family and murder.
Madison Rivera lands the internship of a lifetime working for Judge Kathryn Conroy. But Madison has a secret that could destroy her career. Her troubled younger brother Danny has been arrested, and Conroy is the judge on his case. When Danny goes missing after accusing the judge of corruption, Madison's quest for answers brings her deep into the judge's glamorous world. Is Kathryn Conroy a mentor, a victim, or a criminal? Is she trying to help Madison or use her as a pawn? And why is somebody trying to kill her? As the two women circle each other in a dangerous cat-and-mouse game, will they save each other, or will betrayal leave one of them dead?
Early raves for THE INTERN
"THE INTERN had me hooked from page one. It's a deftly plotted, fast-moving thriller featuring two brainy, badass women I was rooting for immediately. Both Madison and Kathryn are believably imperfect, each struggling with her own family ties and inherited obligations, while trying to pursue happiness and ambition at the very highest echelons of law and society. The cat-and-mouse storyline kept me guessing right up to its suspenseful, satisfying conclusion. At the same time, this is also a story about redemption, resilience, and the right to free oneself from the past, no matter what that may have been."
— Helen Wan, author of The Partner Track, currently streaming on Netflix.
"Richly drawn characters and a fascinating premise that enthralls from page one. Campbell keeps the twists coming until the tension is almost unbearable. Harrowing in the best way, I raced through this compelling read!"
— Liv Constantine, internationally bestselling author of THE LAST MRS. PARRISH
"The Intern is part John Grisham, part Lisa Gardner. Character-driven suspense that kept me up reading far too late."
— Robert Dugoni, New York Times Bestselling Author of the Tracy Crosswhite Series
Newsletter Signup:
Sign up here for all the latest news on Michele and her books.
Email address: