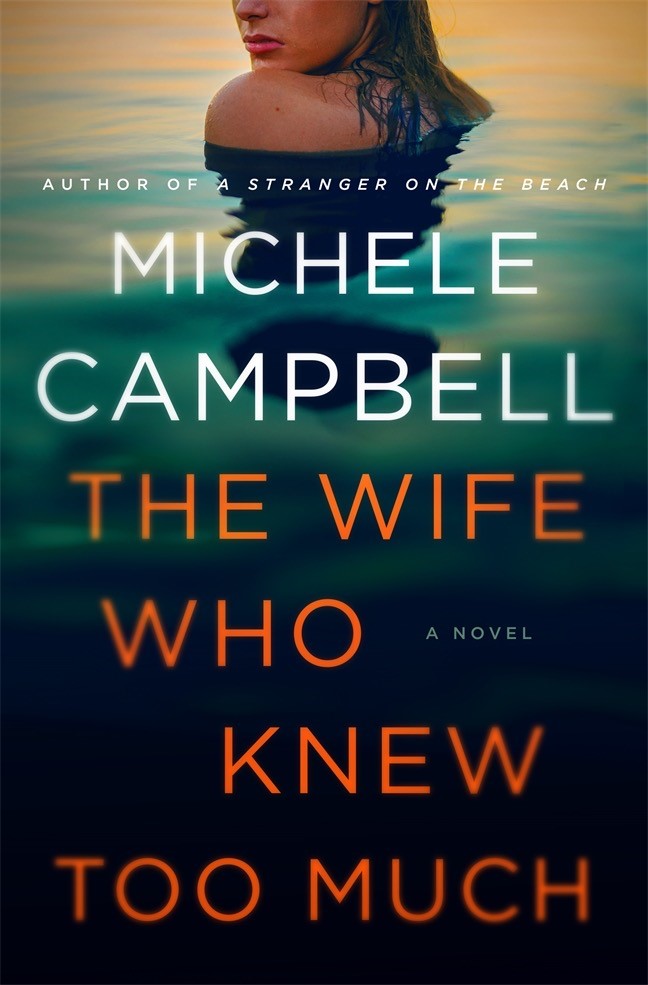 THE WIFE WHO KNEW TOO MUCH
By Michele Campbell
Published by St. Martin's Press
Now in Paperback!
Click here to read the first two chapters
From Michele Campbell, the bestselling author of It's Always the Husband comes a new blockbuster thriller, The Wife Who Knew Too Much.
Meet the first Mrs. Ford
Beautiful. Accomplished.
Wealthy beyond imagination.
Married to a much younger man.
And now, she's dead.
Meet the second Mrs. Ford.
Waitress. Small-town girl.
Married to a man she never forgot.
From a summer romance ten years before.
And now, she's wealthy beyond imagination.
Who is Connor Ford?
Two women loved him. And knew him as only wives can know.
Set amongst the glittering mansions of the Hamptons, The Wife Who Knew Too Much is a decadent summer thriller about the lives of those who will do anything for love and money. Who is the victim? Who is the villain? And who will be next to die?
PRAISE FOR THE WIFE WHO KNEW TOO MUCH
"Taut, unpredictable and sensual, Campbell's writing provides the perfect escape."
— Newsweek
"This page-turner is poolside ready."
— Publisher's Weekly
"A fast and exciting read…"
— Booklist
"One of "The 20 Most Anticipated Books of Early 2020."
— Parade Magazine
"One of the "most anticipated reads of 2020."
— Working Mother Magazine
"One of the "Great fiction book releases to look forward to in 2020."
— The Nerd Daily
"One of the "Most Anticipated Thrillers of 2020."
— SheReads.com
"One of "Twelve Heart-Pounding Thrillers for your 2020 TBR."
— Bookstr
"One of the "15 best books of Summer 2020."
— Books, Brunches & Booze
"One of the "20 Most Anticipated Mystery and Thriller Books of 2020."
— Comet Readings
"One of the "Top Ten Books for Your Book Club in Summer 2020."
— BookClubChat.com
"Immediately grabbed my attention, never letting go until the last page was read…All I can say is 'wow'. This is a testament to a great writer who knows how to tell a riveting story."
— Raven-award-winning book blog Drusbookmusings.com.
Newsletter Signup:
Sign up here for all the latest news on Michele and her books.
Email address: